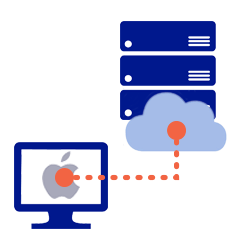 First Create an installer in TrueStack Direct Connect.
On the security code column, email the installation link to the user of the Apple computer or download the link on their computer.
On the download page choose Download Mac and download the config file to the Downloads folder.
Open a brower and go to tunnelblick.net
Download the latest stable release of Tunnelblick.
Open the .dmg file and double-click the icon titled Tunnelblick to install it.
When this dialog opens choose "I have configuration files".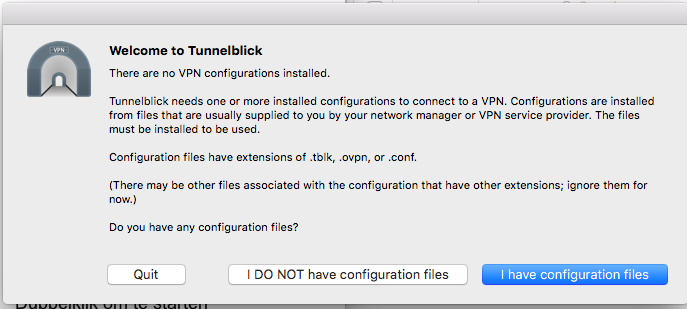 Click Okay on the next message.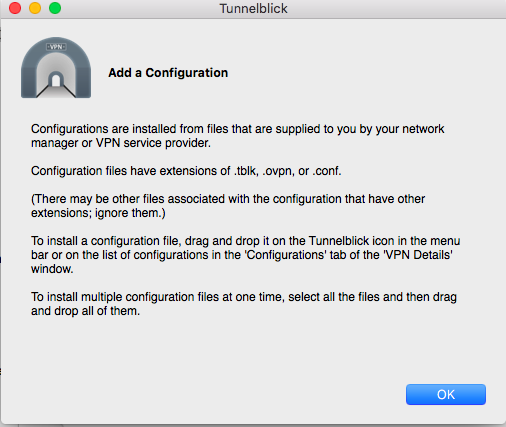 Navigate to the downloads folders and look for the config file you downloaded earlier there. The config file will be named "client_installer name.
Drag the config file over the Tunnelblick icon in the menu bar at the top of the screen. This will install the config file in Tunnelblick and start the VPN connection.

How to connect a MAC to TrueStack Direct Connect
How to connect a MAC to TrueStack Direct Connect