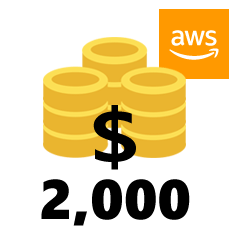 Situation:
Your 2008 server lost one drive, no problem, you had a RAID with 4 drives so it's still running, but the problem was that your outsourced IT didn't notice the 1st drive crashed until the 2nd one did.  Now the server is dead.  Your IT gives you a quote for a new server + labor.
Option #1:
Move forward with your ITs quote and set yourself up to possibly repeat this situation in the future when the server crashes again, even though they've told you that this time the backups are better.
Option #2:
Move to the cloud.
AWS is offering $2000 in yearly credits to non-profits who qualify through Techsoup.  Techsoup charges an admin fee of $175 to get the credits.  If you're a boost member the credits cost $80.
http://www.techsoup.org/products/amazon-web-services-credits-for-nonprofits–G-50197–
Apply these credits to your AWS free tier account, then set up TrueStack Direct Connect.  Use TrueStack to connect your computers to your Windows Server in AWS.
Summary of cost for 10 computers:
1 Windows 2016 Server, EC2 instance, T2 Small with 2GBs of memory, 3 Hard drives
1x150GBs GP2 SSD drive for the base OS
1x1000GBs drive for the Data drive
1x1000GB Cold HDD drive. Use Windows Backup to backup nightly to this drive
Periodically Snapshot the server for an additional layer of backup.
Cost:
Techsoup AWS yearly cost with boost $80, without, $175
AWS – With Techsoup $2000 credit monthly cost = $0
TrueStack Direct Connect FREE (10 Connections) = $0
Additional Savings:
No more server in the closet, so you save on power
Save on offsite backup
Save on Onsite Support
Save on the cost of a new server
Save on the cost of Microsoft licenses for the new server
Free up that server closet storage space!
Not sure about Amazon Web Services?
Eligible nonprofits can also receive $5000 in Microsoft Azure credits through Techsoup that can be used to host their server in the cloud.
TrueStack Direct Connect 10 connections is FREE.
Not sure if TrueStack Direct Connect is right for you?  Contact us with questions, info@truestack.com or call 1(619) 634-4235, PST Monday – Friday 8am – 6pm.
Non Profits: New server or server in the cloud? $2000 AWS credit available