TrueStack Direct Connect now on the Microsoft Azure Marketplace!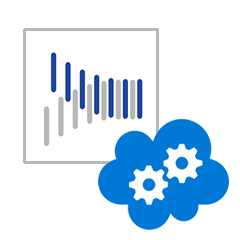 TrueStack Direct Connect is a secure, reliable and fast VPN Management server that makes easy, direct connections from Windows and Mac computers to Windows servers in Azure.
Many of you have been asking us when TrueStack Direct Connect will be available on the Azure Marketplace so we're excited to announce that our publication for the Microsoft Azure Marketplace was recently accepted and TrueStack Direct Connect version 1.3.3 is now available in Azure. Follow our tutorials at truestack.com/support to set it up and receive a free 30-day trial.
How much does it cost?
TrueStack Direct Connect cost $142 a month. This allows up to 4096 connected devices that can route to 253 cloud servers.
TrueStack is the easiest way to get rid of the hassle and maintenance required for an on-premise Windows server.  Businesses and Nonprofits can instead put their Windows server in the Azure cloud and their users can access their company files from anywhere.
Are you in the middle of an office move?  Don't waste your money on building out a server closet move to the cloud using TrueStack Direct Connect instead.
Have an old server that is causing office downtime?  Maybe it's time to move to the cloud.
Do you have employees who work from home?  Move your server to TrueStack Direct Connect so they can easily access their server files and work from anywhere.
Need to temporarily hire contractors and give them server access?  Easily set up temporary access to your server for contractors and disable their access when the contract is finished.
TrueStack offers a free 30-day trial. To set up your TrueStack Direct Connect VPN server in AWS or Azure follow our tutorials at truestack.com/support.
Want to take a Test Drive?  Email support@truestack.com with Subject: Test Drive.  You'll receive 48-hour access to a TrueStack Direct Connect VPN server and Windows 2012 R2 instance with a pre-configured domain controller with network shares.
Not sure if TrueStack Direct Connect is right for you?  Contact us with questions, info@truestack.com or call 1(619) 634-4235, PST Monday – Friday 8am – 6pm.
TrueStack Direct Connect now available in the Microsoft Azure Marketplace